Copy
ICIC is pleased to be a recipient of the Tower Hamlets Council Mayor's COVID Recovery Cohesion Events Fund, which is managed by the East End Community Foundation (EECF).
The purpose of the Mayor's COVID Recovery Cohesion Events Fund is to support a programme of community events for the benefit of Tower Hamlets residents, focused on building community cohesion and re-connecting communities who have been most affected by the pandemic.
As part of the fund, ICIC will host five community cohesion dialogue sessions aimed at bringing together different communities within Tower Hamlets and celebrate the diversity of the borough. A core focus of the discussion will be for residents to come together and share their experiences of COVID-19, as well as identify potential collective solutions to local problems.
Our first event is an Interfaith Dialogue session, which will take place on Thursday 21st October at Devons Hall. Register for that event here: https://www.eventbrite.com/e/tower-hamlets-interfaith-dialogue-tickets-189778772417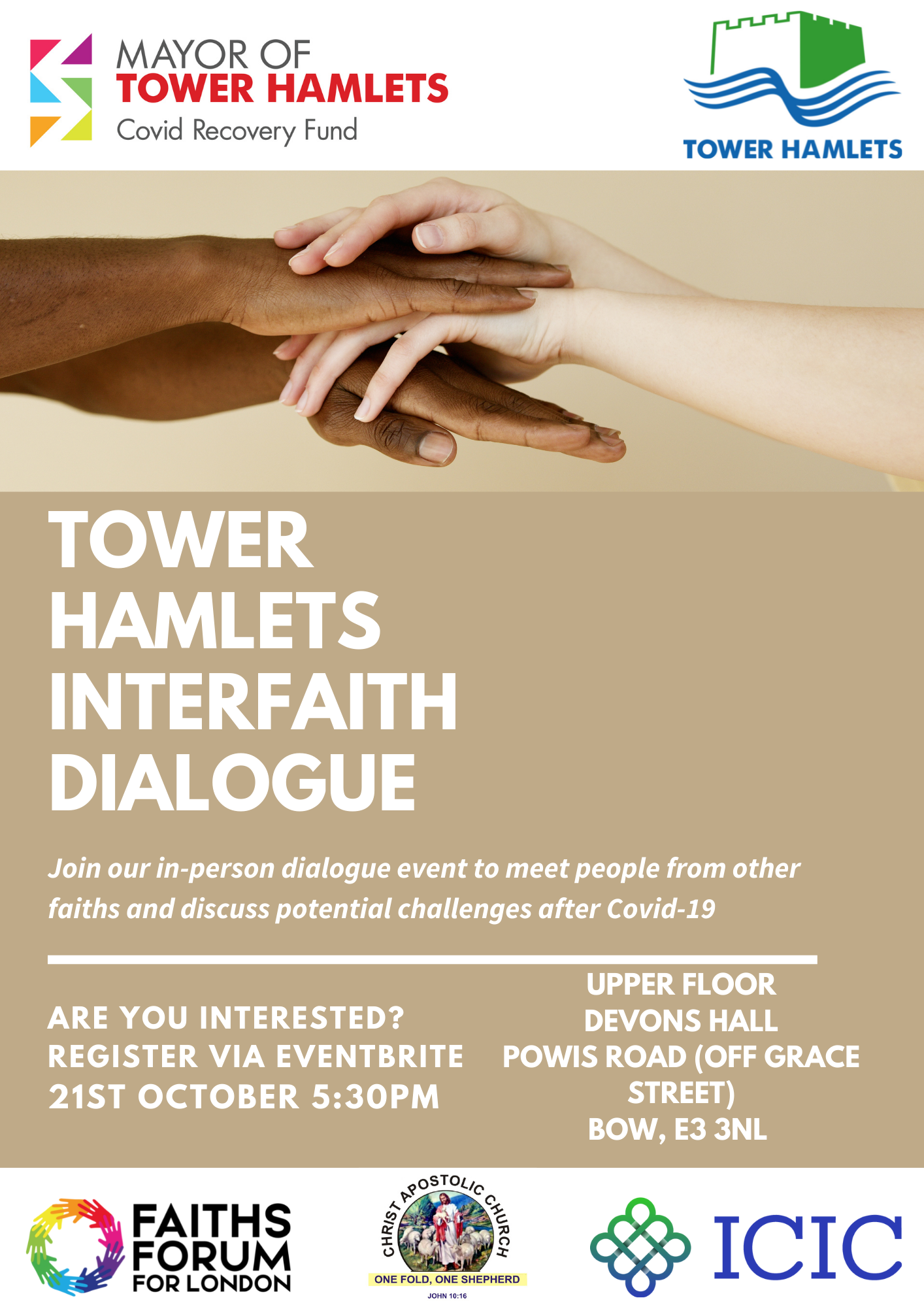 We will finish the five dialogue sessions with a final event on 5th November that will feature the best of local food, music and discussion. Look out for more details of our other dialogue sessions and the final event nearer the time on our Twitter page: https://twitter.com/ICIC_UK
To get in touch or for collaboration, please email: [email protected]